Developing Your Ideas Into A Profit-Driven Projects By WDI
The use of web development has been widely used by many companies. The terms, however, is a really vague term that type ally describes about how the process of making, building and maintaining your website is done. The reason why it is vague is the cause of its many programming languages, frameworks and different other tools that are included in Web Development. The use of Website development makes it a lot easier for all to communicate and understand services and products. Along with a clear understanding of your service, you also need to understand your customers and what needs that need to be fulfilled.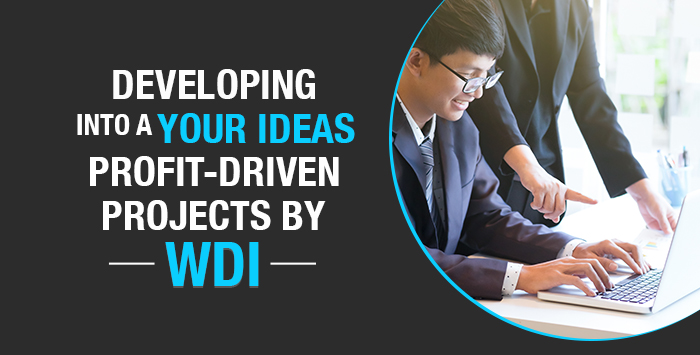 The use of web development has shown possibilities in terms of programming the needed data of a website to adding client liaison, along with content and network security with web server configuration. The use of such development usually varies from creating the easiest plain text into the hard web-based application, social network services and electronic business. The use of such development helps in a well-designed, professional-looking website that will further help in giving you greater chance with the online market and a solid base in building your clientele. Website Developers India, a website development company, helps in the same building and making of profit-driven websites, that not only look appealing to you, but also to your traffic.
About WDI
A website design and development company, providing you with customized website design templates. Also having the right knowledge and ability to revamp your website with the help of the latest emerging trends. Guaranteeing you with a completely responsive website, our team of efficient workers work together in developing and delivering the project on time. We make use of the cloud server, as it helps us in ensuring whether or nor the website has 100% up time. We at Website Developers India, are a bunch of energetic professionals that work together with creativity and passion, to ensure we are delivering profit-driven projects for our customers across the globe.
How do we do what we do?
Simply by using Agile Scrum when it comes to project management. The use of this framework has helped and is still very beneficial for start-ups and business, in developing web applications,
mobile applications and also with developing software solutions. Website Developers India, having experience with more than 17 years, also comprises a team of great and efficient employees, with a different designation. We provide our customers with a podium in terms of providing a web presence and allowing you to stay in touch with your clients and million other web surfers.